UC SHIP - Student Health Insurance Plan
Important Orientation Information
What is UC SH​​IP?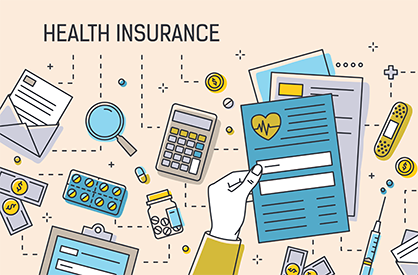 In 2011, the UC Regents made health insurance a mandatory non-academic condition for enrollment. To ensure that all students have adequate health care coverage, including ongoing primary and specialty care, and to satisfy the mandatory health insurance requirement, UCSD automatically enrolls all registered students into UC SHIP.
UC SHIP is a student-focused benefits package for UCSD graduate and undergraduate students, including strong medical, behavioral health, pharmacy, dental, and vision care benefits. UC SHIP is compliant with the Affordable Care Act requirements and works to complement your care at the Student Health Services right on campus. Enrollment is automatic for registered students; waiver application is also available.
How am I ​enrolled in UC SHIP?
Each quarter that you enroll in classes at UCSD, your student billing account is automatically charged the fee for UC SHIP, and this appears on your e-bill statement as a separate charge. If you are already covered by another insurance plan and wish to opt out of UC SHIP and have the UC SHIP fee waived, you must apply for a Health Fee Waiver through TritonLink. A new waiver must be submitted for each academic year.
Read How to Waive UC SHIP for more information about the Health Fee Waiver process, including waiver deadlines & waiver criteria.
How much doe​​​s UC SHIP cost?
Undergraduate students: $657.00 per quarter
Graduate and Professional students: $1,307.00 per quarter
The fee is charged to your student billing account along with other mandatory registration fees each quarter (Fall 2021, Winter 2022 and Spring 2022). Coverage for Summer 2022 is included in the cost for Spring quarter. Students enrolled in UC SHIP for Spring quarter have continued coverage for the Summer, up to the start of fall quarter.
When doe​​s UC SHIP coverage begin and end?
2021-2022:  
Fall

: 9/20/2021 - 1/2/2022

 
Winter:

 1/3/2022 - 3/22/2022

Spring: 3/23/2022 - 9/18/2022
If you are part of an Early Start program, please contact your department advisor for further assistance.
Video from June 2, 2021 Webinar for Undergraduates
Video from June 3, 2021 Webinar for Graduates
More Informati​​on
Be sure to check the menu items on the left for specific information about each plan.
Other helpful links: