Summer Success Program & Early Start UC SHIP
SHS/CAPS Summer Access Program & Early Start UC SHIP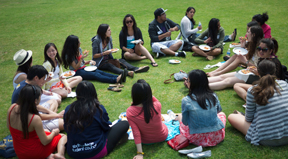 Your participation in the 2020 Summer Success Programs at UCSD qualifies you for some great health care benefits.  First, you have access to Student Health Services (SHS) and Counseling and Psychological Services (CAPS) through a program called SHS/CAPS Summer Access.  SHS and CAPS provide primary care and brief mental health services at no cost or for a small fee per service, depending on the service.
You are also eligible for insurance coverage through the UC Student Health Insurance Plan (UC SHIP).  UC SHIP includes benefits for emergency care, preventative care, primary and specialty care, and many other important health care needs.  UC SHIP also includes dental and vision coverage. 
​Information from Summer 2020
Note that the information below is historical reference for Summer 2020. Please check back for updates on Summer 2021.
Forms & Information
($30.00 paid by Department - not by the student) 7/13/2020 through 9/27/2020
There is no cost to you for the SHS/CAPS Summer Access Program.  However, if you use any services at SHS or CAPS, you may be responsible those services, depending on the services you received.  A one-time access fee of $30 will be posted to your account to be enrolled in this program. Please do not pay this, as your program will cover this for summer 2020.  Any additional fees incurred as a result of a visit to SHS or CAPS will be your responsibility. 
The cost for UC SHIP will vary depending on the start date of your Summer Success Program.  You are responsible for the cost of this insurance unless you opt out of the coverage because you have other insurance already.  Refer to the EARLY START UCSHIP section below.
SHS:
Scheduled appointments at SHS for care of illness or injury – NO COST
"In-house" laboratory tests at SHS for care of illness or injury (i.e. tests not sent to an outside laboratory) – refer to SHS website for list of included lab tests – NO COST
X-ray services at SHS for care of illness or injury – ONLY $20 EACH X-RAY
Access to SHS Urgent Care – ONLY $20 PER VISIT
CAPS:
Brief psychotherapy and psychiatry services at CAPS – NO COST
Although the following services are not included in this program, students may still receive these services at SHS, however, the student is responsible for all charges.
Laboratory tests drawn at SHS but sent to an outside lab provider
Special or elective procedures and tests
Prescriptions and over-the-counter medications
Immunizations, supplies and optometry services
Routine health clearances and administrative exams
Services obtained outside of SHS or CAPS
Services not listed under "What is included"
SHS/CAPS Summer Access IS NOT health insurance.
If you require additional services that are not available at SHS/CAPS, a referral to a community provider may be provided.
UCSD Summer Access does not include SHS/CAPS services at other UC campuses.
You may obtain an itemized statement of SHS charges to file a claim with your own private insurance.
Since your Summer Success Program begins prior to the start of fall quarter, you are eligible for the Early Start UCSHIP (ES UCSHIP) which provides insurance coverage for the period before fall quarter.  There is a quarterly fee for the UC SHIP ­plus a one-time supplement fee for ES UCSHIP.  The cost for UC SHIP is $692 per quarter.  The cost of the ES UC SHIP is $430.39.
Students enrolling in the ES UCSHIP must remain enrolled in UCSHIP for fall quarter.  If you enroll in the ES UCSHIP coverage and later waiver UCSHIP during the fall 2020 waiver period, your waiver will be denied for fall quarter.
You must complete a MANDATORY Health Insurance Agreement form to opt in to the school insurance offering.  To waive the insurance requirements, a health fee waiver must be filed on Triton Link using your coverage information.
If a waiver is not submitted, the student will automatically be enrolled in the school offered insurance and will remain on that insurance through the fall 2020 quarter.
IF OPTING OUT, a health fee waiver must be submitted via Triton Link by June 26, 2020.  If you are approved for a health fee waiver – you will be waived for the entire academic school year.
For more information about access to Student Health Services, refer to the SHS website at https://studenthealth.ucsd.edu/
Call or e-mail the SHS Insurance Office:
Phone: (858) 534-2124
E-mail: ship3@ucsd.edu
For more information about the UC Student Health Insurance Plan (UC SHIP), refer to the website https://www.ucop.edu/ucship/