Medical Care Outside the UCSD Area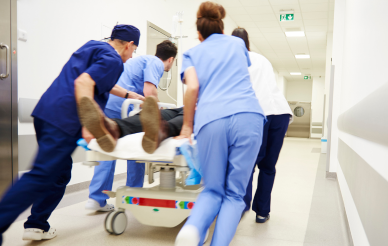 The UC Student Health Insurance Plan (UC SHIP) requires that students obtain a referral from Student Health Services (SHS) prior to ALL non-emergency and non-urgent medical care outside of SHS, regardless of the distance from campus. 
Emergency and Urgent Care  
Seek immediate care from an Emergency Room or Urgent Care facility, then follow up with UCSD SHS. Referrals from SHS are still required for follow-up care after you are discharged.  Call Anthem Blue Cross at 866-940-8306 to locate a participating Anthem Blue Cross PPO provider in your area.
Near a UC campus? 
Students may use the SHS facility at another UC campus to seek medical care and obtain referrals.  Keep in mind that fees may be charged for visiting students depending on the fee structure of the host campus, and whether or not the host campus participates in the UC SHIP. 
Not near a UC campus?  
Students may contact the UCSD SHS by phone, or by secure message through the SHS website, to initiate a request for a referral for non-emergency/non-urgent medical care.  Allow 2-3 business days for your request to be processed.  Referrals are not guaranteed to be provided, nor a guarantee of coverage.  Referrals are provided at the discretion of the SHS Insurance Coordinators with input from SHS providers as necessary.
If you have received a referral to see a provider who is outside Student Health Services, see the pdf document below for instructions for scheduling an appointment, and other information about your benefits.
Instructions for Referrals Outside UCSD (PDF)
Important:
You will incur out of pocket expenses (e.g. deductibles, copays, coinsurance, etc.) as a result of referrals when you are out of the area. Benefits and the patient out of pocket expenses are based on the type of service rendered and whether the provider is an Anthem Blue Cross PPO Provider or if they are Out-Of-Network. The UC Family Tier does not apply unless you are being seen at a UC Medical Center or by a UC provider.