Grad Students - Leave of Absence or Filing Fee Status
UC SHIP While on Leave of Absence or Preparing for Final Dissertation/Thesis (Graduate & Professional Students)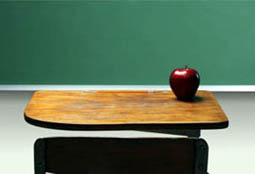 Coverage under the SHIP as a registered student terminates at the end of the quarter if the student does not return the following quarter as a registered student. Graduate and professional students who are on an approved Leave of Absence (LOA) may purchase two quarters of  UC SHIP insurance per lifetime. Enrollment in LOA UC SHIP is not automatic.
Non-registered students who are completing work under the auspices of the UC and are preparing for their final dissertation/thesis may also be eligible to purchase one quarter of UC SHIP per lifetime. These students must be planning to pay the Filing Fee in lieu of registration fees for the quarter, and degree progress must be verifiable with the student's department.  Enrollment in the Filing Fee UC SHIP is not automatic.
To be eligible to purchase the voluntary UC SHIP, the student must have been covered by UC SHIP in the term immediately preceding the term for which the student wants to purchase coverage or, if the student waived UC SHIP enrollment, show proof of loss of the coverage used to obtain the waiver.
How do I enroll in the GSHIP while on LOA?
Effective Winter 2019, enrollment in the voluntary plan will be managed by Academic Health Plans (AHP). All payments for the voluntary plan  premiums must be submitted directly to AHP. Student Health Services does not manage the enrollment or collect payments for the voluntary plan. For plan enrollment questions, and to enroll in the plan, call AHP Customer Service at 855-428-0730 or e-mail ucship@ahpservice.com.
What are the Coverage Periods and Deadlines?
| Quarter | Coverage Dates | Enrollment Deadline |
| --- | --- | --- |
| Fall 2021 | 9/20/2021 – 1/2/2022 | 10/20/2021 |
| Winter 2022 | 1/3/2022 – 3/22/2022 | 2/3/2022 |
| Spring 2022 | 3/23/2022 – 9/18/2022 | 4/22/2022 |
| Fall 2022 | 9/19/2022 – 1/3/2023 | 10/18/2022 |
| Winter 2023 | 1/4/2023 – 3/28/2023 | 2/6/2023 |
| Spring 2023 | 3/29/2023 – 9/24/2023 | 5/1/2023 |
How much does voluntary UC SHIP cost?
The cost to purchase voluntary UC SHIP coverage is $1307.00 per quarter for 2021-2022. This amount is the premium for one quarter of UC SHIP and does not include other costs that you may incur while covered under UC SHIP such as fees for services provided by SHS, deductibles, copays and other costs not covered under the plan.
How does voluntary UC SHIP coverage work?
Non-registered students enrolled in the Voluntary UC SHIP Plan will have the same benefits as registered UC SHIP students and must follow the same policy and referral requirements. Enrollment and payment of the Voluntary UC SHIP Plan is handled directly by Academic Health Plans (AHP). Contact AHP directly at UCSHIP@AHPservice.com for application deadline dates, coverage dates and enrollment questions/concerns. AHP may be reached by phone at (855) 428-0730.